What could you possibly do if you were bored with your life in former East Germany? Well, with the right motivation you could start collecting data about pianos and their makers.

Growing up in East Germany, Jens Witter first learned to love piano music because his father played for the Central German Broadcasting station. While working in a piano factory in Leipzig, East Germany, Witter started cataloging pianos, inadvertently beginning what would eventually become his doctoral dissertation. He started his research during a time when he had access to a large number of persons who still had memories and stories from the golden era of piano manufacturing. The data archive grew and comprised 10 000 index cards and eventually became a massive Bible of Pianos containing some 40 000 names.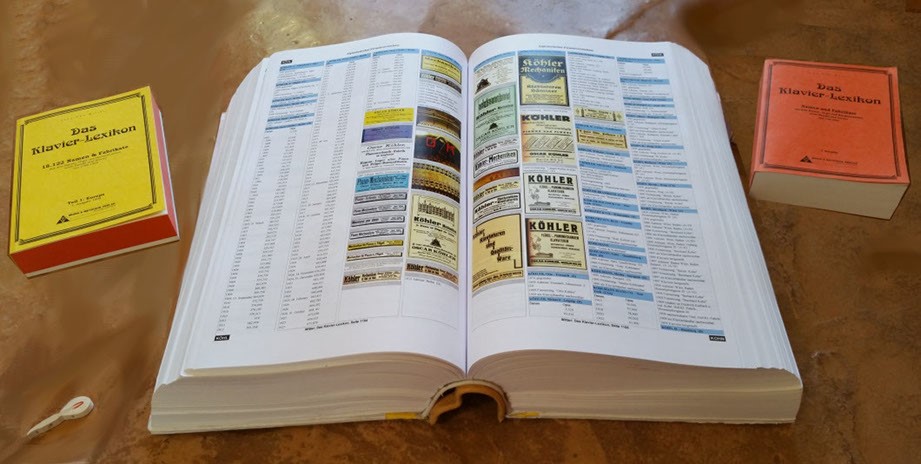 This authoritative guide is essential for all serious collectors and makers of keyboard instruments. It's a useful reference for every professional, piano technician, student, music merchant, keyboard enthusiast, and has a rightful place in public and academic libraries. The book also contains action makers and piano part suppliers, international city indexes, patents, and specific information about where to locate certain instruments in museums, private collections, and organizations.
This collection showcases over 8,000 color images of rare keyboard instruments made by master builders of the golden ages, including full-color images of their portraits, factories as well as contemporary keyboard instruments, pianos, reed & pipe organs, harpsichords, players etc. Includes well-known manufacturers like Bechstein, Boesendorfer, Fazioli, Steinway & Sons along with other long forgotten manufacturers which cannot be found in any other single reference work.
Many keyboard instrument makers disappeared during the wars in Europe, and may have later relocated in the U.S.A. or Canada and can now be found in this world-wide research under their new names with updated facts and essential information. This unique reference offers an expanded size and vast layout containing substantial amounts of pertinent information including beautiful and informative illustrations.
Read more at: www.theworldpianobible.com