Hear Daniil Trifonov live from Carnegie Hall!
Combining consummate technique with rare sensitivity, Russian pianist Daniil Trifonov has made a spectacular ascent to classical stardom. Today, Medici TV offers the chance to watch a streaming live performance on their website and also up to 90 days after the event.
Tuesday, December 9 at 8 PM New York time
(GMT: 1 AM on Wednesday 10 December)
Watch recital live stream at medici.tv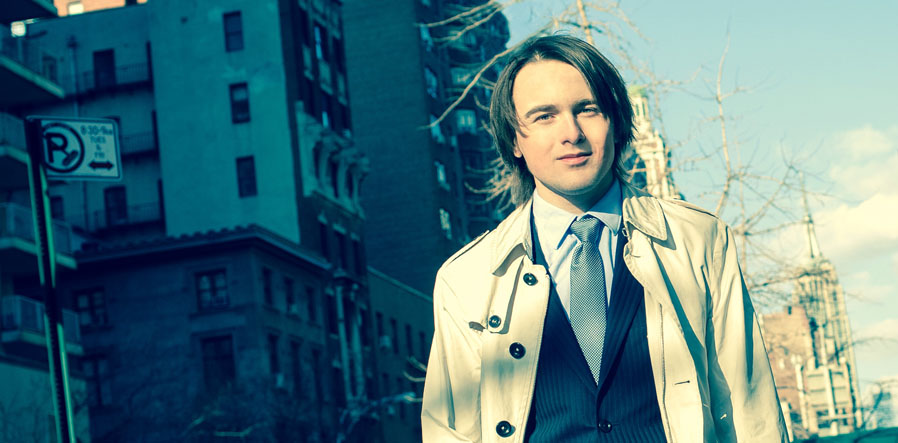 Add piano scores
Tips for an enhanced piano recital experience:
Follow along in the piano scores from Piano Street while listening to the recital!
(Gold membership required – special upgrade offer available)
---
Program:
BACH/LISZT: Fantasy and Fugue for Organ in G Minor, BWV 542 (S. 463)

BEETHOVEN: Piano Sonata No. 32 in C Minor, Op. 111
LISZT: Transcendental Etudes, S. 139

The program features masterpieces by three giants of the keyboard. Each was known in his day as a virtuoso performer, as well as a revered and influential composer. Their works not only transformed the forms in which they composed, but also impacted the works of their immediate and distant successors. Liszt's transcription of Bach's Fantasy and Fugue for Organ in G Minor, BWV 542, is a testament to the genius of both composers, contrasting free-form expression with highly structured musical thought. Beethoven's Piano Sonata No. 32 in C Minor, Op. 111 — his last sonata and one of his last works for piano—pushes the capabilities of the piano as an instrument, the compositional boundaries of the time, and the interpretive abilities of the performer. Finally, each of Liszt's fiendishly and legendarily difficult Transcendental Etudes is a miniature tone poem, depicting a specific narrative theme and showcasing the composer's dramatic and poetic side along with his virtuosic technique.