The final round of quadrennial Van Cliburn Competition kicked off on Monday. This year, there have been a few changes in the competition. There was and will be, of course, plenty of aggressive and loud playing. There will be technical brilliance and a certain flair. One might hope that there would also be some introspective greatness, too, but "lots of notes" win competitions, not emotional development. In other words, there is a ton of Liszt and not much Schubert. One of the new developments this year was the addition of a quarterfinal round. In previous years, there were just the preliminaries, the semifinals, and the finals.
The competition has moved into the 21st century. There are simulcasts on the competition's website and the French classical music website medici.tv. The proceedings are translated into French, Russian, and Mandarin, and the live coverage reaches into previously unexplored corners of Asia. Greg Anderson and Elizabeth Joy Roe host the festivities.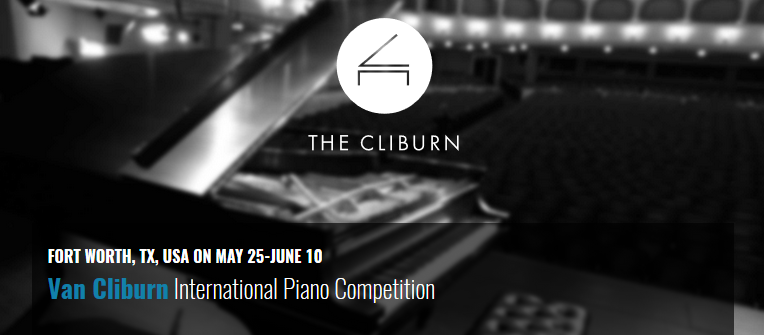 In the past, the contest was terrifically grueling and seemed to reward sheer stamina rather than musicianship or eloquence. This new lineup looked better all the way around for the competitors.The CEO of the Cliburn Foundation, Jacques Marquis, said he is a big fan of classical concertos. Particularly with Mozart, there is no place to hide, he maintained. Beethoven concertos were judged to be romantic rather than classical, so they were limited to the final rounds. When it comes to the chamber music, its small and intimate collection of partnerships showcase a competitor's musical maturity beyond sheer bombast. Besides, the "big guns" will invariably come out in the Finals. The usual suspects of Brahms, Tchaikovsky, Rachmaninoff, and Prokofiev are bound to be showcased. Another change from previous years is that the judges were almost all new. In the past, the judges would be nearly the same as the last time. Only Joseph Kalichstein remained from the 2013 panel. A fresh perspective led the competition in exciting directions where others had feared to tread. This year's jury includes: Joseph Kalichstein, Marc-André Hamelin, Amaldo Cohen, Anne-Marie McDermott, Alexander Toradze, Christopher Elton, Mari Kodama and Erik T. Tawaststjerna. These judges encompass the world because their homelands range from Japan to Finland. It is of significance that Yoheved Kaplinsky was not on this year's panel. Her students have won multiple prizes in Cliburn competitions past, which gave rise to whispers about conspiracies worthy of Russian figure-skating judges. Although nothing was ever proven, this year's organizers wanted no appearance of impropriety.
New Exposures
The medal winners receive something greater than a mere monetary prizes. Each of the top three will have access to career management services for three years. They will also have concerts booked for them, and for the first time, their performances will be released on CDs produced by Universal Music Group. The second and third-place winners will go on American tours while the grand prize winner will also tour Europe and Asia.
Finalists:
Georgy Tchaidze (Russia)
Kenneth Broberg (United States)
Daniel Hsu (United States)
Rachel Cheung (Hong Kong)
Yury Favorin (Russia)
Yekwon Sunwoo (South Korea)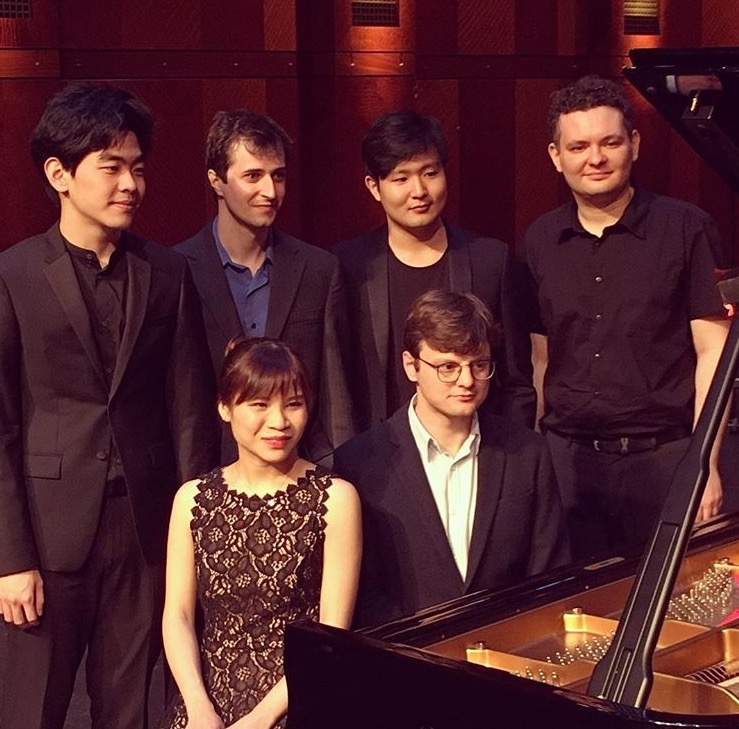 Here's a breakdown of the new 2017 Cliburn:
Preliminary Round (May 25-28):
• 45-minute recital from each competitor
• Must include a newly commissioned work by composer Marc-André Hamelin
• 20 quarterfinalists chosen
Quarterfinal Round (May 29 and 30):
• Second 45-minute recital
• No piece requirements
• 12 semifinalists chosen
Semifinal Round (June 1-5):
• 60-minute recital
• Mozart concerto with the Fort Worth Symphony Orchestra, conducted by Nicholas McGegan.
• Piano quintet no longer required

Final Round (June 7-10):
• Piano quartet with the Brentano String Quartet
• Any piano concerto of the competitor's choice
• Fort Worth Symphony conducted by Leonard Slatkin this time
Enjoy the Replay Archive
Further reading:
Leonard Slatkin: Should music be a competition?
Meet The Cliburn CEO, Jacques Marquis
/patrick