Franck Miniatures – Sheet music and recordings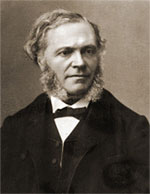 Two piano pieces, one organ transcription and 14 harmonium pieces by César Franck are now available for download as Piano Street Editions and recordings:
Slow Dance (piano piece)
Dolly's Complaint (piano piece)
Prelude to Ave Maris Stella (originally for organ)
14 Harmonium pieces
In César Franck's keyboard music he clearly indicated in the scores for which specific instrument the music was composed for; piano, organ or harmonium. The harmonium pieces are however often performed on the organ. Some of those pieces are also suitable for the piano, while others are more problematic to perform on the piano, for example due to long sustained notes.
Our collection of 14 of the most characteristic harmonium pieces from L'Organiste is based on the selection by W. Mohr for Edition Peters' well known publication of short keyboard pieces by Franck. They are beautiful and delicate little works. Despite their small format, most of them are more tricky than they sound like and can effectively be used for teaching purposes due to their great challenges in legato technique.

When we dealt with the fingering suggestions for our piano edition of these pieces, originally intended for harmonium, the question was to what extent to use the right pedal in order to achieve legato.
The present Piano Street Edition contains many examples of organ style legato fingering which can serve as studies for learning the fingering principles essential when playing more complex contrapuntal music such as for example the Fugues by Bach. However, when recording the pieces such fingering were not always used and I instead utilized the right pedal to achieve a more natural and pianistic style of playing. Which way to deal with this issue is up to each pianist's own decision.