Piano Street Introduces New Concept: Urtext & Instructive Edition
Note: This is an old post. For latest information about Instructive editions, please visit this page: www.pianostreet.com/instructive
On the recent Music Education Expo in London, Piano Street presented a new concept for sheet music publication: The Piano Street Urtext & Instructive Edition
Scores for all stages of learning
Thanks to the possibilities of digital technology we are no longer limited to just one specific edition of a piano composition when going through the various stages of learning. Depending on your own level of experience and where you are in the learning process of a particular piece, you may need fingering, pedal markings, practice and performance tips, or perhaps the right opposite – a clean Urtext score.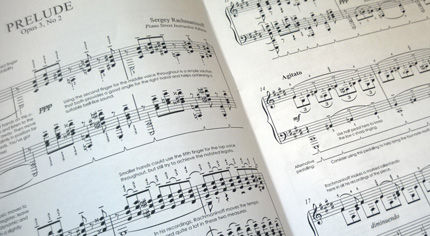 Marking the start of the Piano Street's series of Rachmaninoff Editions with the famous Prelude in C-sharp minor, Op. 3 No. 2, all these aspects are taken into account in one single publication containing:
1. Introduction to the piece: History and a brief analysis of the composition.
2. Practice tips: Preparatory exercises which greatly facilitates the learning of the piece.
3. PS Instructive Edition: An educational edition covering all the information a teacher would give you during your first couple of lessons with the piece, including:
Detailed fingering with alternatives for small hands
Pedal instructions including Piano Street's unique half-pedal marking
Technical advice
Artistic advice
4. PS Urtext: The clean score. Exactly what the composer wrote, no more, no less.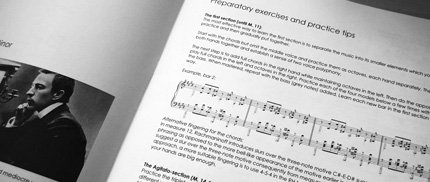 Update 29 July 2014:
The first four instructive editions are now available to download and print for all Piano Street Gold members:
Bach: Minuet in G (BWV Anh. 114)
Bürgmuller: Arabesque in A minor, opus 100, no 2
Chopin: Prelude in E minor, opus 28, no 4
Rachmaninoff: Prelude in C-sharp minor, opus 3, no 2
Stay tuned! More Instructive Editions are coming soon to pianostreet.com. Sign up for a Gold membership here or upgrade your Silver membership to get instant access to the new Instructive Editions.