The Goldberg Variations Streamed from Bach's Church in Leipzig
November 19-22 all fans of great piano music have the opportunity to hear a once in a lifetime live concert with Lang Lang performing the Goldberg Variations streamed from J.S. Bach's Leipzig church. The stream will take place on DG Stage, a new video music service for classical concert streams from Deutsche Grammophon.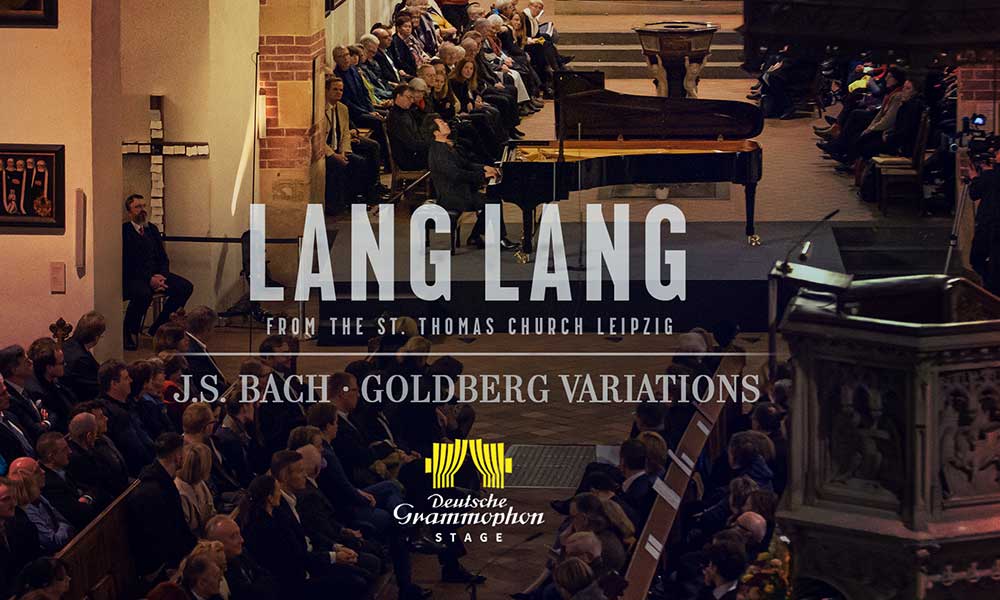 Stream starts Thursday 2020-11-19, 19:00 and can be watched on demand until 2020-11-22, 19:00 (GMT).
Get your ticket on www.dg-premium.com (9.90 EUR)
Free tickets for Piano Street's members
Deutsche Grammophon cordially invites the Piano Street members to this unique online concert experience on DG Stage. 100 free tickets are available.
Log in to your Piano Street account and visit this special page to get your free online ticket for DG Stage. First come, first served.
An Extensive Album Release
The Goldberg Variations album with Lang Lang was released on September 4 on DG. Also available is a super deluxe edition featuring not only Lang Lang's studio recording but a performance captured live in concert at Leipzig, where the composer worked and is buried. This coupling of studio and live recordings, a world first for the "Goldbergs", offers fascinating insights into the art of interpretation.
The concert which took place in Leipzig's Thomaskirche in March 2020 was Lang Lang's second ever live performance of the work. Although he was very aware of the composer's long association with the church, the emotional impact of playing this monumental work just metres from Bach's grave still took him by surprise. Lang Lang is now giving fans the chance to experience the unique atmosphere of this recital, through a special streamed concert on DG Stage.

"The more time I spent with the Goldberg Variations, the more I wanted to know about Bach, his contemporaries and the composers he later inspired," explains Lang Lang. "From a vocal number by Stölzel that was obviously popular in the Bach household and a work by the young Goldberg himself, to a beautiful miniature by Schumann – who loved and studied Bach throughout his life – via solo piano arrangements of some of Bach's loveliest vocal and instrumental writing, all seven of the pieces I've just recorded as part of this project have added to my understanding of his music."
The new platform DG Stage
DG Stage – The Classical Concert Hall, is a new online platform featuring exclusively produced classical concert streams by the world's leading artists. The pioneering online venture, developed within the DG Premium platform, expands Deutsche Grammophon's commitment to great music, inspirational artists and new technology. International audiences will be able to watch a broad range of classical concerts, including piano recitals, chamber music sessions and orchestra and opera performances, exclusively produced live on tape for DG Stage.