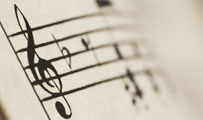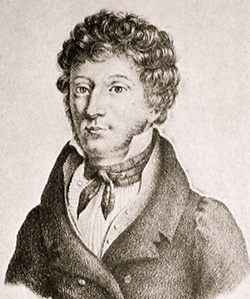 Field - Piano Music
John Field
(1782-1837) was born in Dublin but later moved to London, where he made a very successful debut in 1794 and entered into an apprenticeship with
Muzio Clementi
. Clementi certainly gave his pupil excellent musical guidance, and secured his fame by introducing him to the wider world, but is also said to have treated Field more or less like a slave, in spite of the rather substantial sums he was paid by the boys parents.
In 1801 Clementi and Field travelled to Paris, where Field immediately made a name for himself as a great performer. His performances of some of
Bach's preludes and fugues
were particularly admired for the precision and delicacy of his part-playing. From Paris, Field went on to travel in the rest of Europe. He settled in Russia, where he established himself as a highly appreciated piano teacher, first in St. Petersburg and then Moscow. Many of his students were wealthy Russian aristocrats, who provided Field with a substantial income. His lifestyle became rather extravagant, and his addiction to alcohol overwhelmed him.
After this, he became known to some of his former admirers as "Drunken John". In 1831 he became very ill and travelled back to London for medical attention. Field was reunited with his mother while in London, and he also had the opportunity to meet with
Mendelssohn
, Moscheles and others. This visit was followed by a long concert tour through France, Italy, and Vienna, where he was a guest of
Czerny.
He returned to Moscow in 1835.
Field composed seven piano concertos as well as many solo piano and chamber music works but his most famous works are the
Nocturnes
, which served as a model for
Chopin´s
pieces in the same genre. At a time when a lot of other pianists were exploiting the increasing power and range of the piano, Field kept cultivating its capability for intimate sounds and expressions.
Quotes

Hearing
Liszt
for the first time at a concert in Paris, Field asked his neighbour: "Does he bite?"
Asked on his deathbed by a priest what his religion was, Field answered: "I am a clavicist."

Louis Spohr about Clementi's treatment of Field:
"Field had to play for hours to display the instrument to the best advantages of the purchasers. I still recall the figure of this pale, overgrown youth. (…) When Field, who had long outgrown his clothes, placed himself at the piano and stretched out his arms over the keyboard so that the sleeves shrunk up nearly to his elbows, his whole figure appeared awkward and stiff in the highest degree. "

English pianist Charles Salaman about Field's style:
"Romantic and poetic, as if interpreting some beautiful dream, while in the singing quality of his touch, the infinite delicacy of his execution, and in his emotional expression, he was unrivalled in his day."


Piano Sheet music by John Field to Download
| | | |
| --- | --- | --- |
| Download & Print | View in Mobile Device | For instant access to the printable sheet music of pices by Field and thousands of other classical piano pieces, sign up for a Piano Street Gold Membership! |
Total pieces by Field: 18