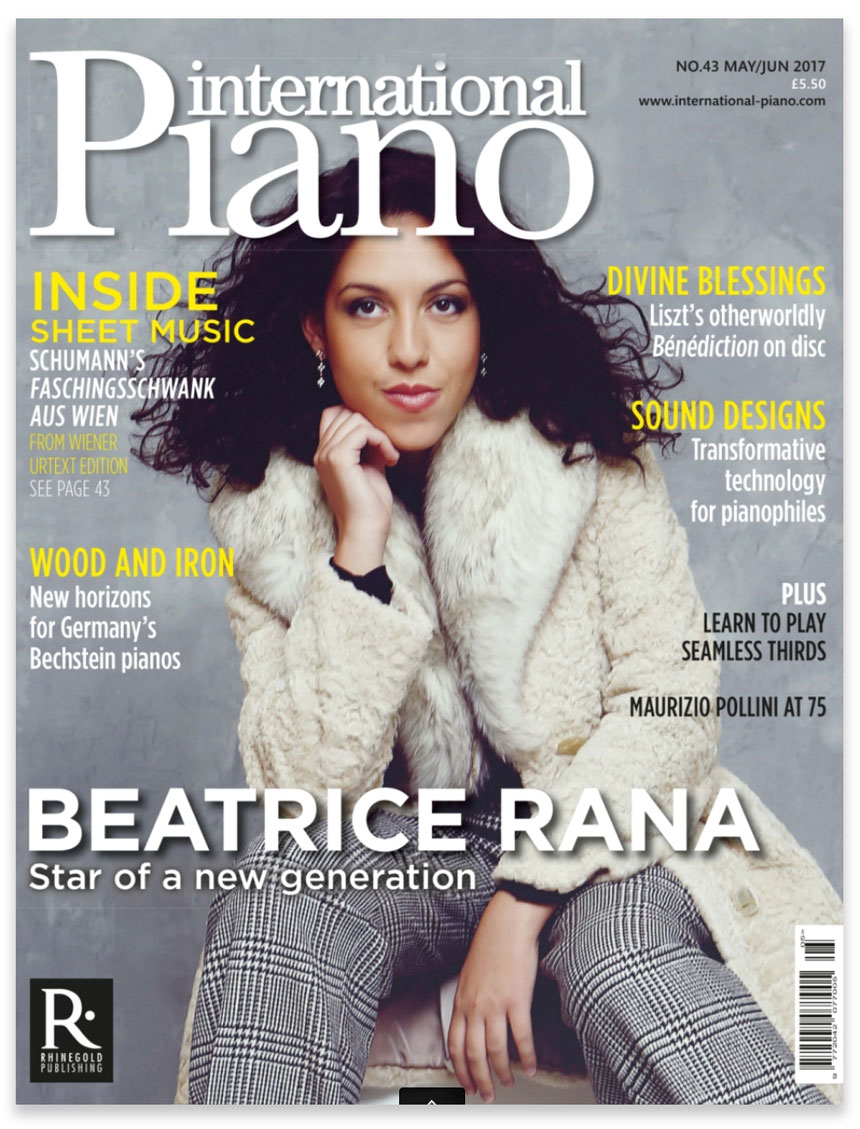 A new issue of the magazine International Piano is out!
Beatrice Rana, one of the brightest lights in a new generation of young stars, speaks to International Piano about her love of Bach's Goldberg Variations; Bechstein's new CEO brings energy and investment to the German piano-maker; our repertoire guide to Liszt's otherworldly Bénédiction on disc; and Maurizio Pollini at 75.
Plus, transformative technology for pianophiles; learn to play seamless thirds; Alessio Bax takes the helm at Tuscany's Incontri in Terra di Siena festival; Angela Brownridge on recording the classics; enigmatic jazz master Alan Broadbent; celebrating pianists who dress for attention; and free sheet music of Schumann's Faschingsschwank aus Wien from Wiener Urtext Edition.

Piano Street Gold members have instant online access to the digital version of the magazine.
/nilsjohan