Daniel Barenboim joins the Berliner Philharmoniker for three performances of Beethoven's Piano Concerto No. 3 in C minor, led by chief conductor Kirill Petrenko. We are immensely happy about our continuous collaboration with Berliner Philharmoniker's Digital Concert Hall which enables us to invite our members to the live streaming of the January 11 performance in Berliner Philharmonie.
A long-time and renowned interpreter of Beethoven's works, Barenboim performs as the soloist for this dark and dramatic concerto which marks the start of the Beethoven 250 year 2020. The program also includes Josef Suk's expressive symphony "Asrael".

Free tickets for Piano Street's members
Thanks to a continuous collaboration with the Berliner Philharmoniker Digital Concert Hall, all Piano Street members enjoy free access for 48 hours to the Digital Concert Hall. Log in to your Piano Street account to get your free voucher code which gives you instant access to the Digital Concert Hall. Take the opportunity to hear a live concert with Barenboim, Petrenko and Berliner Philharmoniker on Saturday 11 January 2020 and to access all concerts in the archive for 48 hours!
No Piano Street account? Sign up here to get your live stream ticket!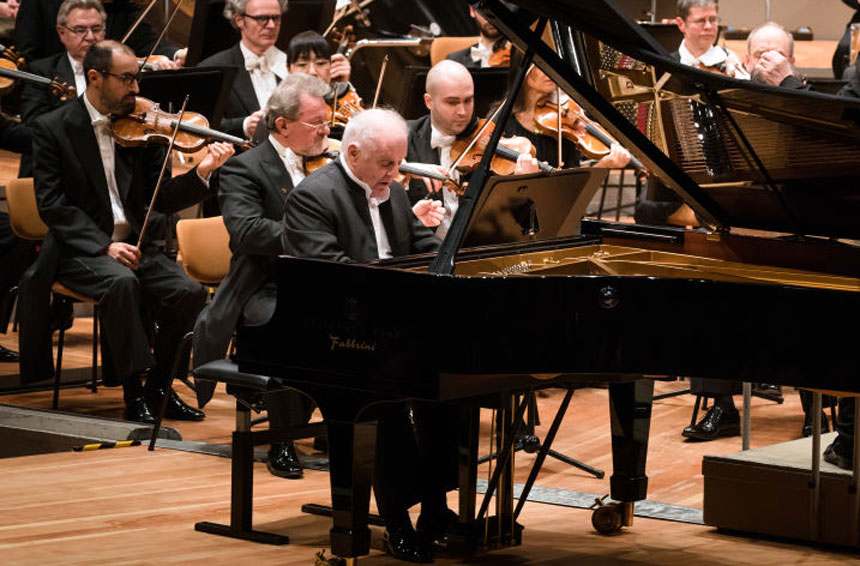 LIVESTREAM: Saturday 11 January, 18.00 (UTC/GMT)
Program:
Ludwig van Beethoven: Concerto for Piano and Orchestra No. 3 in C minor, op. 37
Daniel Barenboim piano
Josef Suk: Symphony in C minor, op. 27 "Asrael"
In his Third Piano Concerto, Beethoven knew how to triumphally stage the pianist (himself, that is). After 111 orchestral bars, the piano begins with what could be called an imperious demonstration of power, as the soloist spans the whole keyboard in three run-ups, then practically gouges the main theme into the keys, forte and unisono: a show of manual strength with piled-up octaves, followed at once, admittedly, by an introspective piano reflection. The playful dialogue of Baroque concertizing is transformed here into existential seriousness: a matter of self-assertion and of unyielding subjectivity. Kirill Petrenko programmed this third Beethoven concerto with Daniel Barenboim as the soloist. His playing is characterised by a profound understanding of the score, a concentrated kind of music making that always remains open for the orchestra's developments.
/patrick