Daniil Trifonov, the Berliner Philharmoniker's Artist in Residence this season, plays a sold-out solo recital in the Philharmonie on February 21. As one of today's most in-demand classical virtuosos, known to always capture the true spirit of music no matter which repertoire he touches, he will perform some of the less often played cornerstones of the piano repertoire. The recital will be live streamed in Digital Concert Hall.

Free tickets for Piano Street's members
Thanks to a continuous collaboration with the Berliner Philharmoniker Digital Concert Hall, all Piano Street members enjoy free access for 48 hours to the Digital Concert Hall. Log in to your Piano Street account to get your free voucher code which gives you instant access to the Digital Concert Hall. Take the opportunity to hear a live concert with pianist Daniil Trifonov on Thursday 21 February 2019 and to access all concerts in the archive for 48 hours!
No Piano Street account? Sign up here to get your live stream ticket!
"He has everything and more, there is tenderness and also the demonic element. I never heard anything like that," — Martha Argerich
LIVESTREAM: Thursday 21 February 2019, 19.00 (UTC/GMT)
Program:
Beethoven: Andante favori in F major, WoO 57
Beethoven: Piano Sonata op. 31 No. 3
Schumann: Bunte Blätter, op. 99
Schumann: Presto Passionato *
Prokofiev: Piano Sonata No. 8, op. 84
(* First Version of the finale from the Piano Sonata Nr. 2, op. 22)
In 2011, he was awarded first prize at the Arthur Rubinstein Competition, and in the same year he won a gold medal at the Tchaikovsky Competition; Deutsche Grammophon immediately added the recording of his first appearance at Carnegie Hall in New York to its series of artistically outstanding recordings in 2013, and following his German debut three months later – which is said to have taken the breath away of none other than Alfred Brendel – a critic of the Süddeutsche Zeitung was convinced that he had experienced "one of the most successful and incredible piano talents of recent decades". Daniil Trifonov, born in 1991, is undoubtedly one of the most astounding pianists of his generation – and perhaps already one of the best in the 21st century.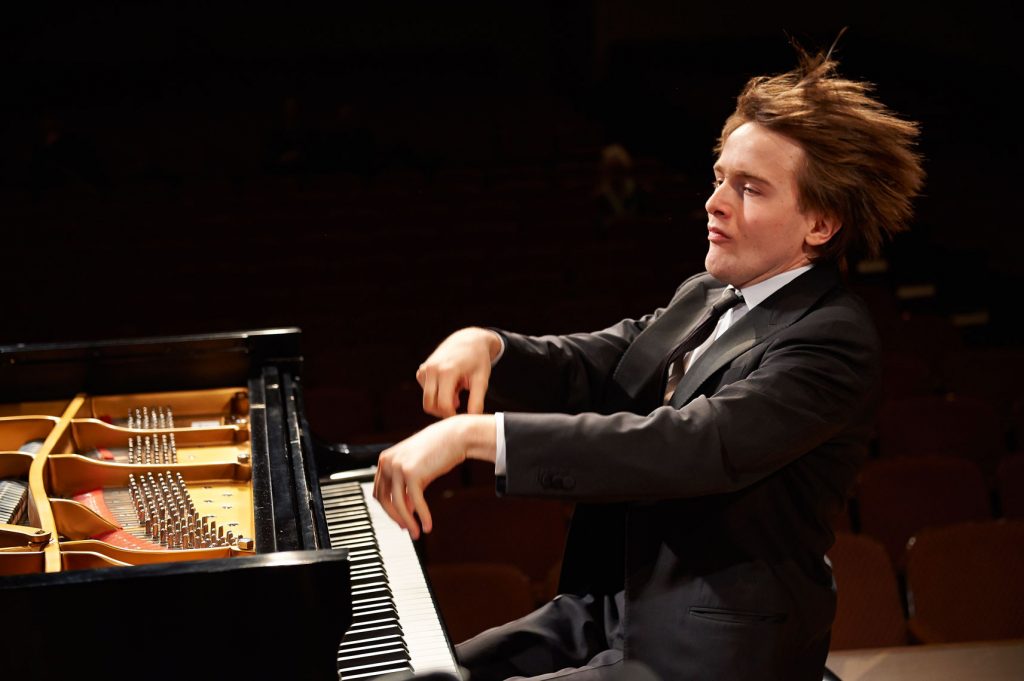 Following his debut with the Berliner Philharmoniker, which he made in 2016 with Sergei Rachmaninov's breakneck Third Piano Concerto, and other concerts as part of which he performed piano concertos by Schumann among others, Trifonov is the Berliner Philharmoniker's Artist in Residence this season. In this role, he will appear as a soloist in concerts with the orchestra, as a lieder accompanist and chamber music partner, and as a mentor and musical dialogue partner of the Karajan Academy. However, Trifonov's most personal pianistic calling card is this recital, which shows off all the facets of his technical and interpretive mastery: with works by Beethoven, Schumann and Prokofiev he takes a journey through those 150 years in which piano music enjoyed its heyday.
/nilsjohan