Classical Piano Music.
Piano Street's digital piano sheet music & recordings library.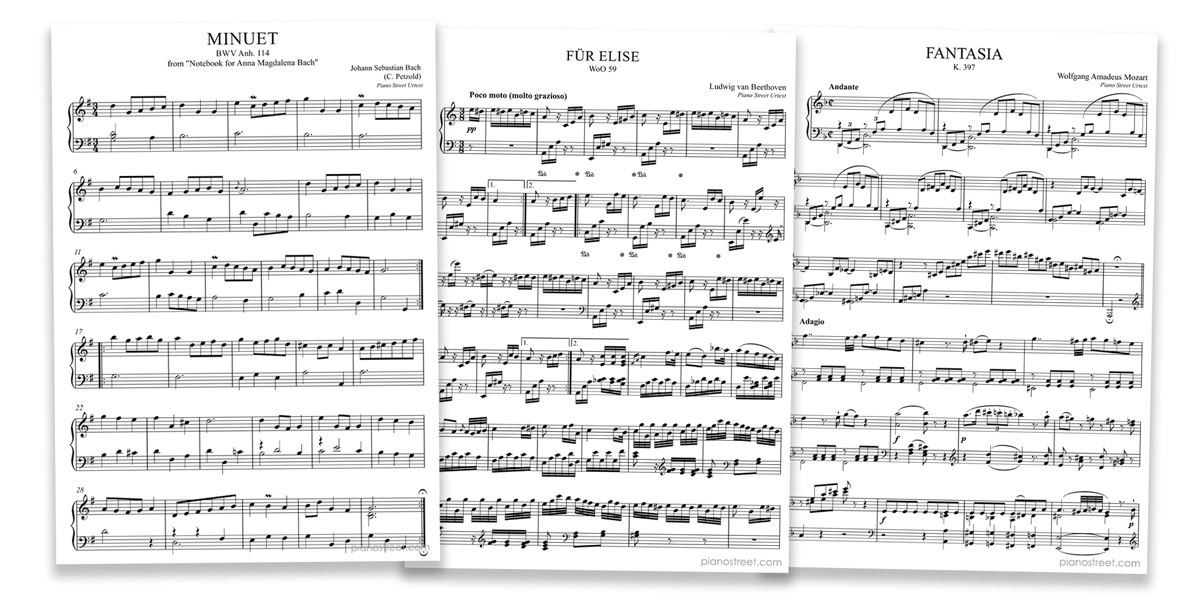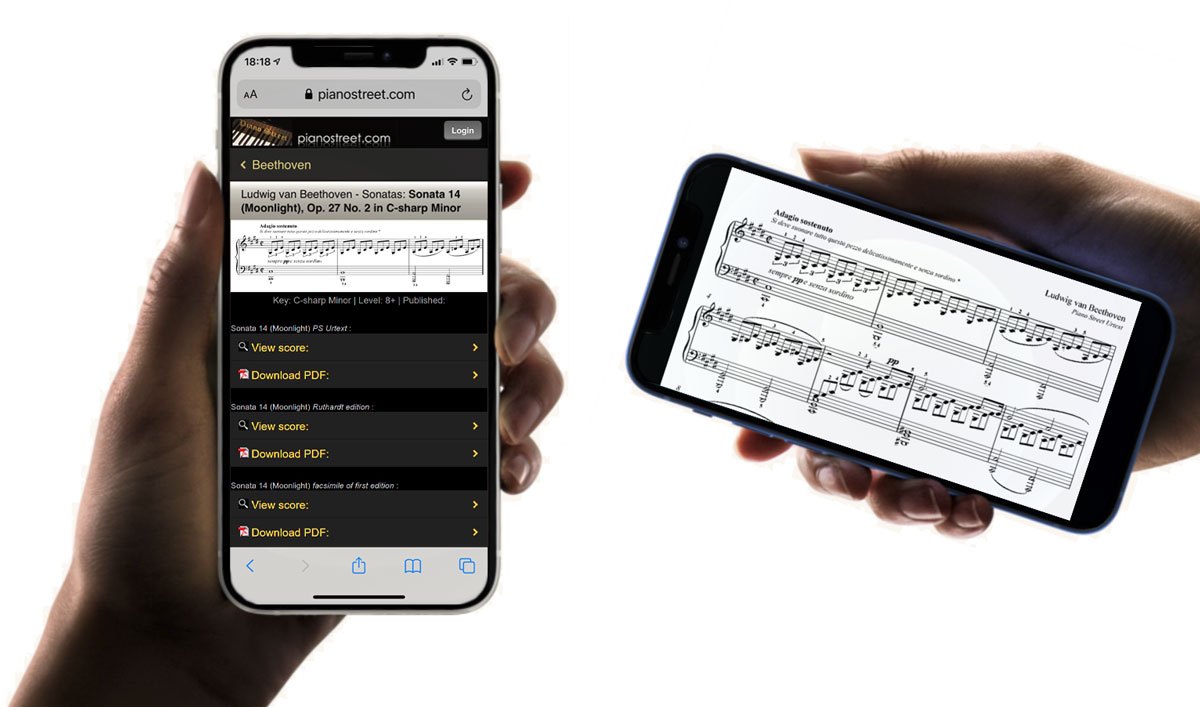 Looking for classical piano sheet music?
The Piano Street online sheet music library offers access to over 30.000 pages of classical piano music in high quality pdf format available for instant downloading and printing. As a member of Piano Street you enjoy unlimited access to all of the piano scores and recordings.
Thanks to the possibilities of digital technology you are no longer limited to just one specific edition of a piano composition when going through the various stages of learning. Depending on your own level of experience and where you are in the learning process of a particular piece, you may need fingering, pedal markings, practice and performance tips, or perhaps the right opposite – a clean Urtext score. The Instructive Edition is designed to support you in the beginning stages of the learning process. It will help you to approach a new piece in a structured, intelligent and efficient way.
Most popular piano pieces:
These are the top 25 pieces ranked by number of downloads from Piano Street's digital piano sheet music library and sorted in three levels of difficulty.
Easy level (Grade 1-5)

Chopin: Prelude Op. 28 No. 4 (5)

Bach: Minuet (by C. Petzold) BWV Anh. 114 (2)

Chopin: Waltz 19 (Sostenuto) B. 150 (5)



Burgmüller: Arabesque Op. 100 No. 2 (2)

Beethoven: Sonatina 6 Anh. 5/1 (3)

Kuhlau: Sonatina Op. 55 No. 1 (4)