Esther Birringer has always been inspired by Debussy's magical sounds and his extraordinary power to evoke dreamy atmospheres that allow you to escape time and space. Her new album contrasts rarely played works such as the Ballade, the Nocturne, and the brilliant Masques with some of Debussy's most popular pieces.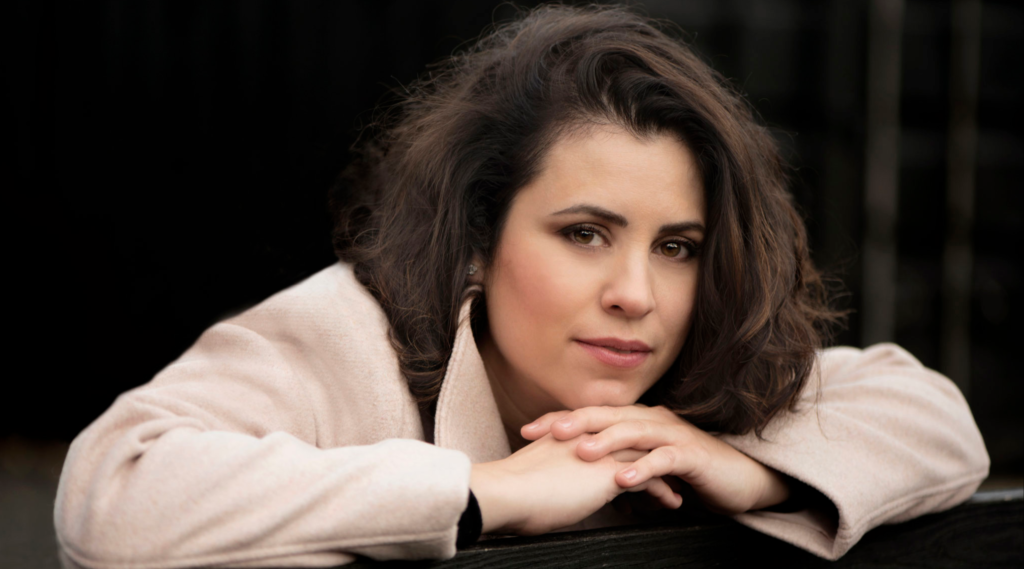 Do you remember when and how your fascination with Debussy started?
What fascinated me even as a child, when I heard the great Michelangeli playing the Images, was the total merging of space and time, and the merging of the music into a harmonious whole. For me, this impression of an all-unifying, harmonious infinity – especially in pieces like Et la lune descend sur le temple qui fut – is Debussy's great art.
Impressionist painting is also an inspiration to you. What connections do you see between the two art forms?
The fact is that the Impressionist movement in painting preceded that in music. The flow of time somehow passed from one art form to another, and so there are recurring elements that artists of both media use in their work, such as the play of light and shadow, the movement of the wind, and the element of water – used either in its movement or as a medium of reflection. In a more general sense, the impression created by the work of art is in the foreground; it's no longer a conventional representation corresponding to tradition.
Click the album cover to listen to the complete album.
This feature is available for Gold members of pianostreet.com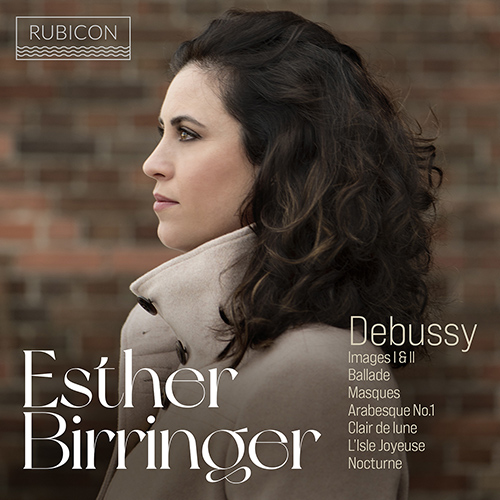 Play album >>
You present a well-rounded picture of Debussy, with youthful works alongside pieces from his mature years. Are there any specific challenges in the early repertoire compared to the later pieces and vice versa?
In the first arabesque, one of Debussy's very first works for piano two hands, one can already recognize very typical elements of his later work. For me as an interpreter, the year of composition does not play a particularly important role with Debussy, as I understand his compositional character as a whole, despite his constant harmonic development. From the beginning to his later works, everything leads up to his unmistakable, unique style.
Does the fact that some of these pieces are so extremely well-known become an issue when recording? I am thinking about Clair de Lune for example.
I try not to differentiate between the well-known pieces, Clair de lune or L'Isle joyeuse, and the lesser-known ones. Sometimes it can be a disadvantage to deal with well-known works, because they are so stuck in your head that you are almost biased. With works that you don't already have in your ear, you can feel much freer. That's why I always try to approach new works with a completely clear head, and to completely break away from what I've heard before. Only in this way can I find my own approach and path to the piece.
The album also includes a few pieces that many people might not even have heard before. Have these been underrated by pianists so far?
Pieces like the Ballad, the Nocturne, or the virtuoso Masques are rarely heard in the concert hall, which I think is a shame. It's great music and I hope that through my album and through my concerts I can contribute to these works becoming more and more standard repertoire, because they really deserve it.
---
Resources:
Once Upon a Time – Promo video (previous album)
Debussy – Complete piano scores (pianostreet.com)