Frankfurt Musikmesse kicked off its 2019 edition by presenting the 9th edition of The International German Piano Award's Grand-Prix-Final Concerts initiated by The International Piano Forum (IPF), which was founded in 2008 by friends and supporters of classical piano music. It offers outstanding young national and international artistic personalities a platform accompanying them on their way to an international career. The prize money amounts to a total of €20,000.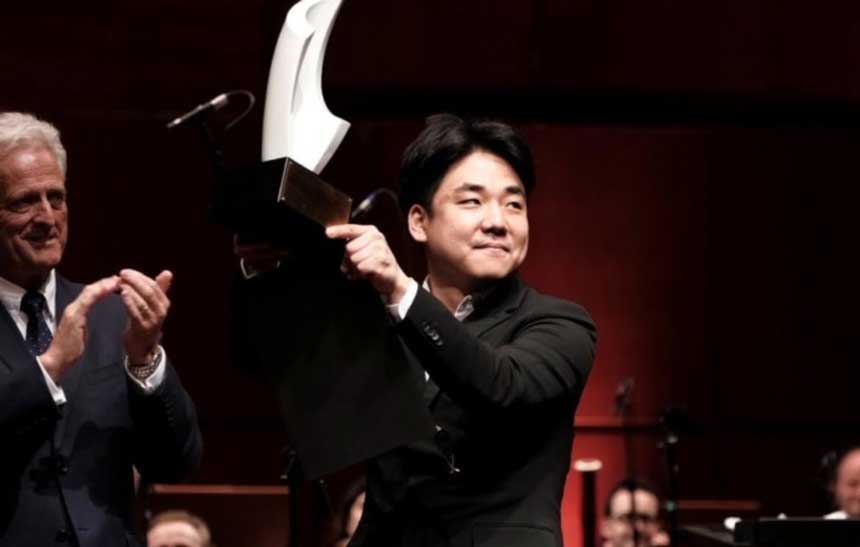 This year's winner in the finals at Alte Oper Frankfurt on March 31 was South Korean pianist Jeung Beum Sohn, presently a student at the Conservatory in Münster. Jeung Beum Sohn's rendition of Brahms' D minor Concerto defeated the other finalist Luka Okros' in Rachmaninov's C minor Concerto who received the Audience Award and €3,000. The competition attracted some one hundred applications and six nominated semifinalists were invited to come to Frankfurt. All nominees will be supported by The International Piano Forum in their following careers. IPF arrange concert series and performances internationally and establish contacts with both orchestras and their leaders. This platform is named IPF-MASTERS.
Despite countless other piano competitions, something like the International German Piano Award has never existed before says IPF Patron Dr. Peter Ramsauer. Patrons Maestro Valery Gergiev and Dr. Petra Roth points out the award to be a cultural highlight and a commitment and support for young pianists in their international careers. Also pianist Lars Vogt finds it especially important to pinpoint the young pianists' "deep understanding of one's self and the boundless vastness, which is slumbering in all of us and composers have wonderfully expressed across all boundaries of time".
Watch videos from past and current events on International Piano Forum's YouTube channel.
9th International German Piano Award 2019 – Frankfurt, Germany – Impressions: