Take Your Seat: Kissin Plays Mozart in Berlin
"When I play with the Berliner Philharmoniker, I feel even more inspired." Kissin said in an interview for the Digital concert Hall. This weekend, he and the Berliner Philharmoniker will perform Mozart's Piano Concerto No. 23 together under the direction of Fabio Luisi. Piano Street's members are invited to watch the livestream.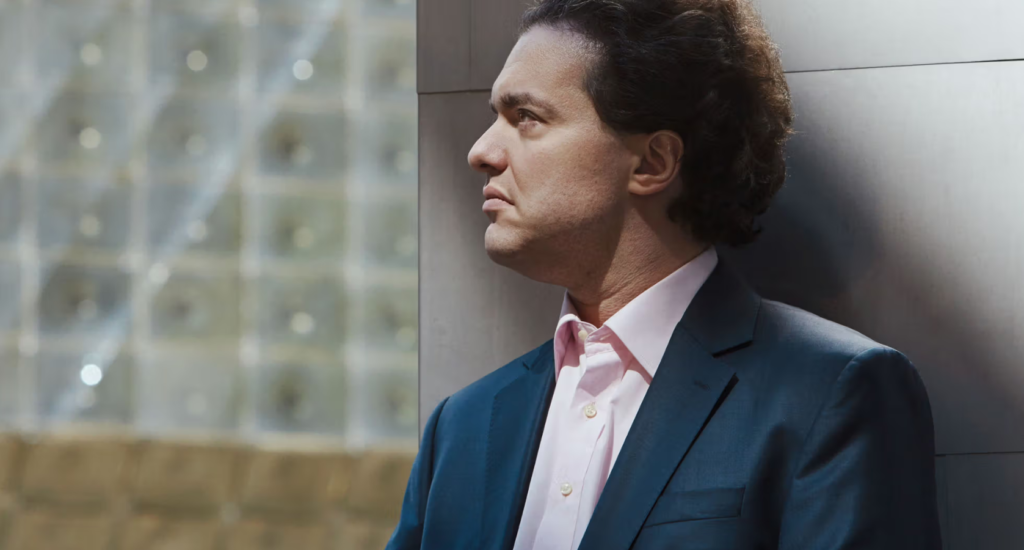 Evgeny Kissin is widely regarded as an exceptional pianist – thanks to playing that is powerful, expressive and profound. The Berliner Philharmoniker has been an important artistic partner since his career began. For Herbert von Karajan it was the last two concerts that he gave with the Philharmoniker in Berlin, while for Evgeny Kissin, it was his first: the pianist made his debut with the orchestra at the 1988 New Year's Eve concerts playing Tchaikovsky's First Piano Concerto under the baton of the 80-year-old conductor. The native Russian was then just 17 years old and was considered a child prodigy. Following the concert, the press outdid each other in their praise: the critics were impressed by his technical ability, his musicality and the seriousness of his performance. And they all agreed that he was already a mature artist. Just a few months later, the Berliner Philharmoniker, Herbert von Karajan and Evgeny Kissin repeated the same programme at the Salzburg Easter Festival.
Free tickets for Piano Street's members
Thanks to a continuous collaboration with the Berliner Philharmoniker's Digital Concert Hall, all Piano Street members enjoy free access for 7 days to the Digital Concert Hall. Log in to your Piano Street account to get your free voucher code which gives you instant access to the Digital Concert Hall. Take the opportunity to hear a live concert with Kissin, Luisi and Berliner Philharmoniker on Saturday, October 7 and to access all concerts in the archive for seven days!
No Piano Street account? Sign up here to get your live stream ticket!
---
LIVESTREAM: Saturday 7 October, 17.00 (GMT)
Repeat: Sunday 8 Oct 2023, 11:00 (GMT)
Berliner Philharmoniker – Fabio Luisi – Evgeny Kissin
Program:
Marianna Martines: Sinfonia in C major
W. A. Mozart: Piano Concerto No. 23 in A major, K. 488 (Evgeny Kissin, piano)
Franz Schmidt: Symphony No. 2 in E flat major
Mozart Piano Concerto No. 23 – digital score:


Mozart composed his first Piano Concerto when he was eleven years old and his last, Piano Concerto No. 27 when he was near death at the age of thirty-five. Piano Concerto No. 23 comes right in that Viennese masterpiece period. It was probably written in 1786, around the same time as his opera The Marriage of Figaro was premiered and was almost certainly included in one of Mozart's numerous but necessary subscription concerts.
The fickle Viennese public, which had three years earlier so lavishly acclaimed the piano concertos by the young virtuoso, was hardly clamoring for more. Nevertheless, Mozart went ahead with their composition, believing that he could seduce the public with his ability to come up with something new and tantalizing. There is something new in all three piano concertos he would produce while his former patrons were seeking other musical sensations: the festive, yet profound Concerto in E-flat, K. 482; the dark, dramatic C minor, K. 491, and between those two giants, this lithe and gracious work in the key of A major K. 488. Like its two near contemporaries, it was intended for Mozart's own performance and all three were probably first heard at Lenten season concerts in 1786. All remained unpublished at his death.
Conductor Fabio Luisi also presents the monumental Second Symphony of Franz Schmidt, a contemporary of Mahler, who was rooted in the late Romantic musical tradition of Austria. The evening opens with a lively sinfonia by Haydn student Marianna Martines.