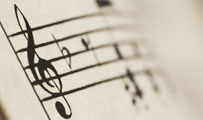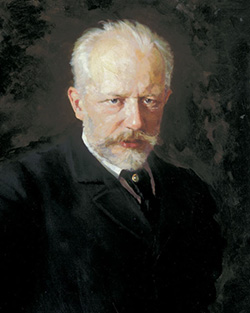 Tchaikovsky - Piano Music
Thanks to his remarkable talent for writing music with memorable melodies and strong emotional content,
Peter Ilyich Tchaikovsky
(1840-1893) became the author of some of the most well-known classical music across a range of genres: opera, ballet, orchestral and chamber music. From an early age he showed exceptional talent at the piano. When he was fourteen, Tchaikovsky's mother died – a severe shock to the young composer who had already showed signs of a nervous disposition. As a young man Tchaikovsky was sent to St. Petersburg to study law, but his talent and love for music was stronger than family expectations. In 1862 he entered the St. Petersburg Conservatory, studying composition with
Anton Rubinstein
. Tchaikovsky made splendid progress and only five years later he was offered a professorship of harmony at the new conservatory in Moscow. He suffered a nervous breakdown, but still managed to finish his first symphony, and to produce during the next seven or eight years three more symphonies, two operas, the ballet
Swan Lake
(1875) and several chamber music works. In 1877, when Tchaikovsky was a well-established composer, another tragic episode occurred: Tchaikovsky married one of his most ardent admirers, Antonina Ivanovna Milyukova. Their marriage lasted only a couple of months, but the disastrous union provoked the composer into an unsuccessful suicide attempt. Despite his personal instability and distress, Tchaikovsky continued to turn out brilliant compositions, including the
Serenade for Strings
(1881), the
1812 Overture
(1882),
The Nutcracker
(1890),
Sleeping Beauty
(1892) and more symphonies. He also had great success as a conductor going on tours across Europe. Shortly after the first performance of his tragic sixth symphony,
Pathétique
, in October 1893, the composer died – officially of cholera, but according to rumour from poison, which he had been forced to take in order to avoid a scandal involving his homosexuality.
Piano Sheet music by Peter Ilyitch Tchaikovsky to Download
| | | |
| --- | --- | --- |
| Download & Print | View in Mobile Device | For instant access to the printable sheet music of pices by Tchaikovsky and thousands of other classical piano pieces, sign up for a Piano Street Gold Membership! |
Total pieces by Tchaikovsky: 61
Posts in the piano forum about Tchaikovsky:

Re: Chopin Vs Tchaikovsky

July 02, 2006, 07:04:58 AM by sportsmonster


For me.... tchaikovskys piano concerto no 1 is the only composition that comes close to chopin. But after my own taste, chopins piano concerto still beats tchaikovsky. And so does all of chopins solo competitions. By the way...Tchaikovsky didnt write fantasy impromputu, ballade no 1, and revolutionary etude....hehe.



Just a little wonder about Tchaikovsky...

June 18, 2006, 06:59:54 PM by jakub_eisenbruk


Why his 2nd and 3rd piano concertos are so often neglected? I have never heard them or about them before today. Thanks for any answers.

Jakub Eisenbruk,
Mexico City.



Tchaikovsky

December 04, 2005, 10:30:48 PM by fuel925


Never played any Tchaikovsky, could someone recommend any of his solo piano pieces, around grades 4, 5 or 6 difficulty if possible