Build a Paper Piano with Nintendo Labo!
Not enough space for a piano? A foldable paper piano may solve that particular problem, but don't expect to ne able to play your favourite piano pieces on it.
Nintendo surprised many last year when it first revealed the initial set of cardboard-based constructible toy-sets that are a part of its Nintendo Labo product line. These 'Toy-Cons' have accumulated a split reputation, with some being quite fond of the concept – like elementary school children and their teachers – and others feeling as though it's a waste of time.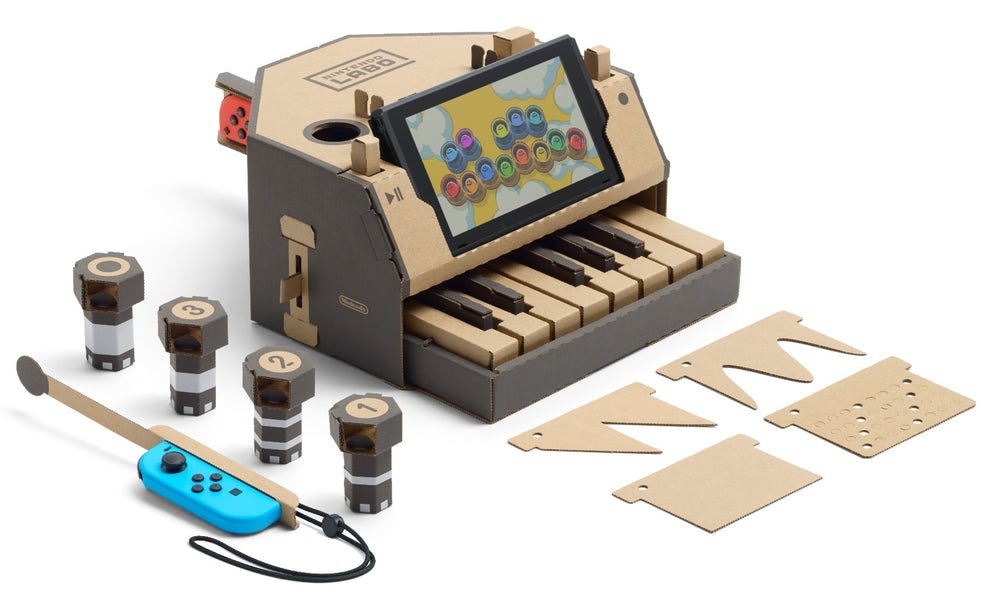 One of the toys you can build with the "Variety Kit" is a playable cardboard piano – including keys and knobs – that can even be used to record tracks with a simple DAW. It's part of a legacy of music-making on Nintendo devices that stretches back to the music editor on Mario Paint on the SNES in 1992 and continued with the Korg DS-10 for the DS in 2008.
It is encouraging to see that a toy replica of an acoustic piano is included in a mainstream toy set, but can it be used as some kind of serious musical instrument, or at least as a source of musical inspiration comparable to Apple's iOS app GarageBand? FACTmagazine have been seeking answer:
What is even more impressing though is that Dutch paper folding virtuoso Jean-Paul Leconte using some glue, scissors, construction paper and a lot of skill has managed to squeeze all of the functionality into a pop-up book that it can seamlessly fold and unfold!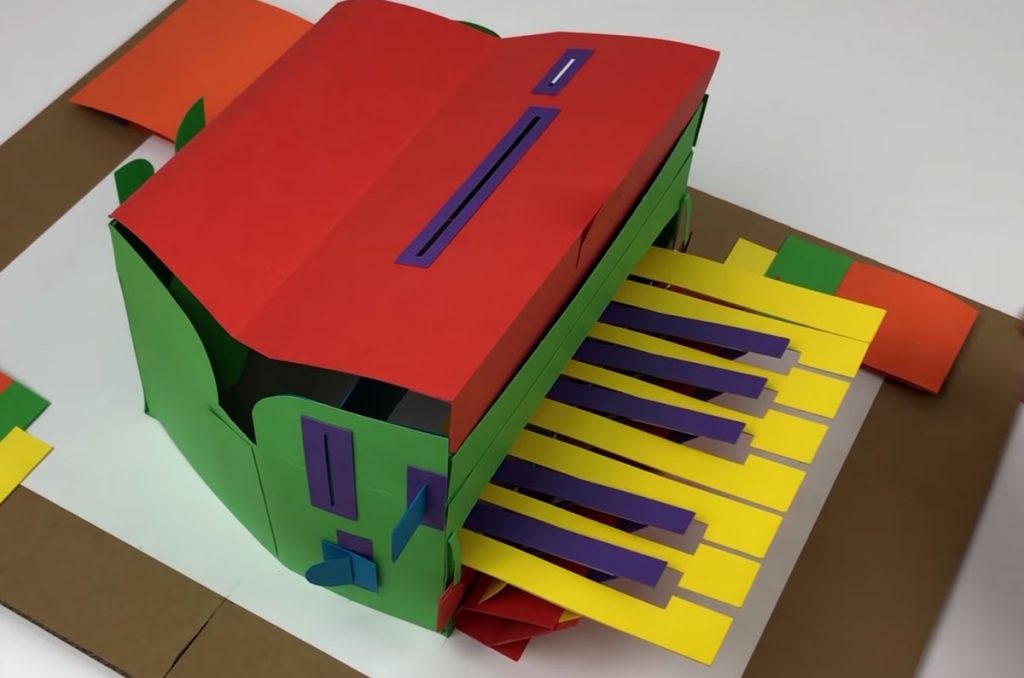 The piano uses the same Joy-Con controller as Nintendo's version to control the companion Switch game. Watch the pop-up paper piano in action:
Related reading:
Build a LEGO Piano to Learn Basic Piano Mechanics!
Super Mario – The Czerny Studies of Our Time?
John Cage: Suite for Toy Piano