Rachmaninoff's Complete Piano Works – Now on Piano Street
Piano Street celebrates Rachmaninoff's 150-year anniversary by providing digital sheet music for his complete piano works. Browse the new scores and immerse yourself in a world of technical fireworks, profound emotion, and a uniquely rich harmonic language!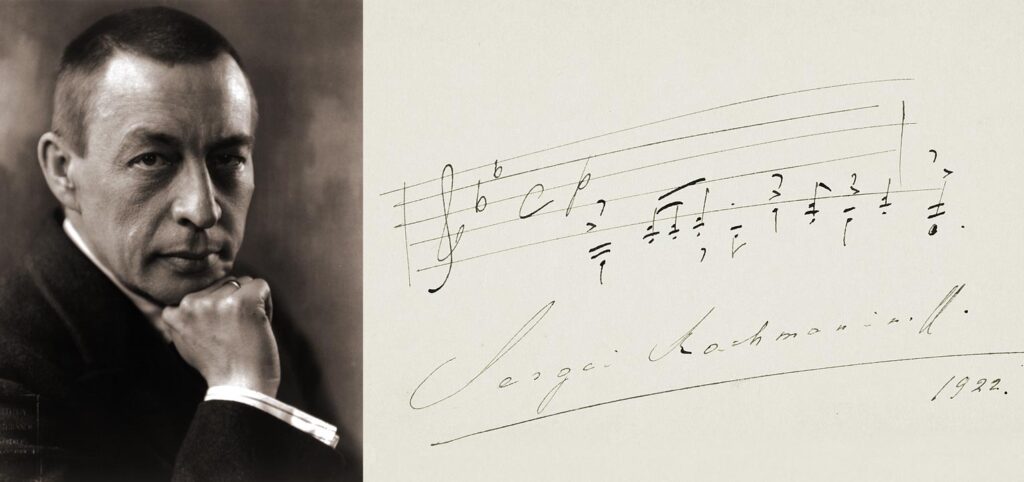 2023 marks the 150th anniversary of Sergei Vasilyevich Rachmaninoff's birth – one of the last great Romantic composers and one of history's greatest pianists. Naturally, there have been plenty of celebrations around the globe in the form of concerts, recordings, books and articles about his life and music.
Needless to say, Rachmaninoff has a given place in Piano Street's list of most important composers, and obviously we want to offer our members full access to his complete works for piano. With 12 other composers already complete, Rachmaninoff received the second most votes by our members in the poll about who was next up (after J. S. Bach, who we are still working on).
Rachmaninoff at your fingertips
That's why we have spent a large part of the anniversary looking up and preparing more Rachmaninoff piano sheet music in order to be able to provide you with a complete library. Many of the most essential scores were there already, but nothing beats the feeling of having every single note that Rachmaninoff wrote for the piano just a click away. Our Rachmaninoff page now features all of his 112 pieces, offering an easy overview that you will not get anywhere else.
A lot of Rachmaninoff's piano works are staples of the repertoire and many of you are extremely familiar with his most famous pieces. The Second and Third Piano Concertos have a legendary status like few others, partly because of the huge technical demands but also because of the haunting beauty of the melodies and the glimmering orchestral colors. His many shorter works for solo piano – Preludes, Études-tableaux, Moments Musicaux – offer a rich resource of challenges for the pianist and is evidence of Rachmaninoff's ability to express anything on the piano, from melancholy and introspection to fiery passion and ecstasy.
Which are the new Rachmaninoff scores?
The main areas where we've made additions are transcriptions; pieces for four (or six) hands and two pianos; and early works (before 1900). Like many traveling virtuosos before him, Rachmaninoff transcribed and arranged a number of works for solo piano, an exercise he reportedly enjoyed and which resulted in some very popular creations, such as the Liebesleid and Liebesfreud, arrangements created as a tribute to Rachmaninoff's friendship with their composer, violinist Fritz Kreisler.
Many of Rachmaninoff's works for more than two hands are from his late teens and early twenties, marking his final years at the Moscow Conservatory and first years as a "Free Artist", but this group also includes a two-piano version of the Symphonic Dances Op. 45, the last major work he completed before his death. There are also several groups of pieces for two hands composed in the 1880s and -90s, such as the Four Pieces, Three Nocturnes, and 7 Morceaux de salon.
A few famous pieces that Rachmaninoff composed at the height of his fame have also been added, such as the Paganini Rhapsody for piano and orchestra, and the Corelli Variations, his last original work for solo piano.
In order to dive deeper into all this music, enter the AST where you can browse the scores while listening to hand-picked recordings.