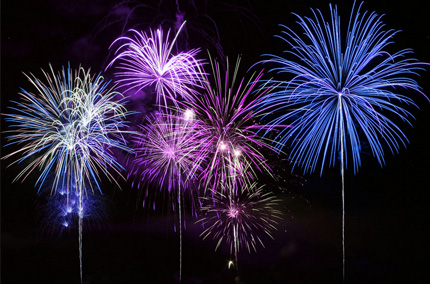 We wish all readers a Happy New Year with a list of highly recommended reading from Piano Street's Classical Piano Blog. These are the 10 most read, discussed or shared articles of 2014:
Yearly top lists: 2021 2020 2019 2018 2017 2016 2015 2013
---
Moonlight Trapped in the Sonata Form?
How can we explain the immense popularity of the sonata for over two hundred years? What makes it so satisfying, so complete?
Here we listen to a recent performance of the Moonlight Sonata by pianist Yundi Li from a popular TV-show in Japan. His interpetation is quite traditional with a slow and beautiful rendition of the first movement. But there is another completely different way to interpret it. Which do you prefer? Read article >>
---
Natural Fingering – A Topographical Approach
The art of fingering is a huge subject, not least if studied historically. While many professional players stress the importance of good fingering we often find fingering suggestions offered by renowned editions to be clumsy, odd or simply out of place. New York pianist and teacher Jon Verbalis book Natural Fingering is a rich resource on the subject of piano fingering. Read article >>
---
The New Concept: Scores for All Stages of Learning
On the recent Music Education Expo in London, Piano Street presented a new concept for sheet music publication. Depending on your own level of experience and where you are in the learning process of a particular piece, you may need fingering, pedal markings, practice and performance tips, or perhaps the right opposite – a clean Urtext score. Read article >>
---
Reader Poll: Do you like classical music with jazz influences?
Since the early 20th century, jazz always had a significant impact on classical music and classical pianists. Composers found the rhythms, the blue quality in melody and harmony, as well as the spontaneous improvisation immensely fascinating and irresistibly modern. Read article >>
---
World Premiere: Piano Piece in G by Felix Mendelssohn
The first edition ever of a newly discovered piece by Mendelssohn was presented by Piano Street at the Music Education Expo in London earlier this month. The Urtext Piano Score and Autograph Manuscript are now available for download. Read article >>
---
Glenn Gould – Seeking the Ordinary in the Eccentric
Many are names of things we hold dear. An enigmatic musical poet, world- renowned pianist Glenn Gould continues to captivate years after his untimely death in 1982. In 2010 the documentary Genius Within: The Inner Life of Glenn Gould was presented and became yet another attempt to describe the iconic musician. Read article >>
---
The Bigger Picture: A Personal Perspective on Practicing Routines
In the third and final part of the series on building a career as a professional pianist, Alexander Buskermolen gives a personal perspective on practicing routines at the piano with practising tips by Dutch pedagogue Jan Wijn. Read article >>
---
Simplicity Meets Complexity in Denk's Piano Boot Camp
When NPR invaded Jeremy Denk's home he was seriously practicing the piano etudes of György Ligeti. His music is "continuous madness," Denk says. "Wonderful, joyful madness." Denk has a great talent for making you fall in love with the most complex music, letting it sound completely natural. Read article >>
---
The Women Behind Chopin's Music
Chopin revolutionised the nature of piano music composed both technically and emotionally but the actual musical instrument that provided his greatest source of inspiration was the female voice. In this documentary marking the 200th anniversary of Chopin's birth, pianist and trailblazer James Rhodes explores not only the Polish master's music but also his complex relationships with women. Read article >>
---
Piano Vintage – Italian Excellence Bringing Old Steinways Back to Life
One of the most interesting exhibitors at the Cremonafiere Exhibition's piano part – the so called CremonaPianoforte – this fall was a company and and workshop called Piano Vintage. The company performs a type of restoration dictated from the work philosophy and experience of the "Steinway Academy". Read article >>