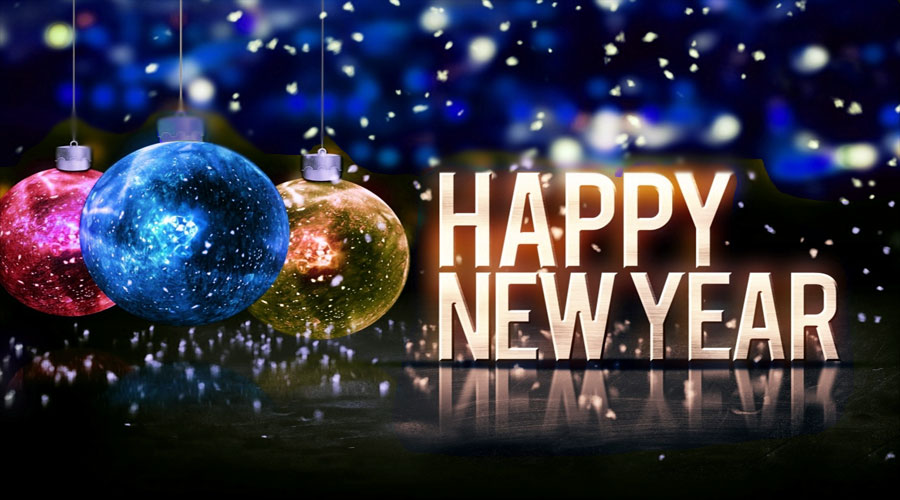 We wish you a Happy New Year with a list of highly recommended reading from Piano Street. These are the 16 most read, discussed or shared articles of 2021.
/The Piano Street Team
P.S. The top list is also published on our Facebook page. Feel free to share the list your piano playing friends!
---
January 27 2021 was W.A. Mozart's 265th birthday and Salzburg and Austria celebrated this with the world premiere of one of his compositions. At Piano Street we celebrated by releasing the score of the composition, the recently discovered piano piece "Allegro in D". Download it for free and celebrate Mozart yourself by playing the piece! Read more >>
---
Noticed everywhere and named one of the greatest pianists of our time, Martha Argerich turned 80 on June 5. To mark the anniversary of the legendary artist, Symphoniker Hamburg presents Martha Argerich Festival 2021 featuring 12 live concerts – live streamed in very high quality video and sound for fans of Martha Argerich around the world. Read more >>
---
During the 18th International Chopin Competition, Piano Street presented a new version of its popular tool for navigating the hundreds of great performances taking place during the event. Use our list of pieces and pianists to find and compare your personal favorites among this year's 160 contestants. Read more >>
---
For more than 30 years, Stephen Paulello has systematically studied all the components of the piano, including the instruments of previous eras. His unique grand pianos are constructed to order in his workshop-laboratory 100 kms south of Paris, where there is also a recording studio. Piano Street's Patrick Jovell has interviewed Stephen Paulello about his visions and achievements. Read more >>
---
It is hard enough to train as a classical pianist, even in a Western country with good access to instruments, sheet music and advanced tuition. If you happen to live in Kenya, where nothing of the above is easily available, the many obstacles make it almost impossible. Yet, there are people with an absolute determination to learn. Piano Street has talked to pianist Cordelia Williams, whose new documentary film depicts a new generation on track to break the "glass ceiling" of classical music in Kenya. Read more >>
---
Zlata Chochieva is one of the most interesting musicians of her generation, with her breathtaking technique and musicality as well as with her choice of repertoire. "(re)creations", her latest CD, offers an exquisite collection of transcriptions by her great heroes, Rachmaninoff, Liszt and Friedman, and in the title lies the secret of this special art form, so closely related to the piano. Read more >>
---
An interview with tonebase's piano executive Ben Laude about the challenges he faced building the platform, but also about how to forge a unified music education, reconciling our physical and virtual realities.
Read more >>
---
Many have enjoyed the Chopin Competition performances live and via streaming and the "now factor" has been very well provided for. But what about after-Warsaw? During his visit to Warsaw, Patrick Jovell had a breakfast talk with laureate 2015 Tony Yang, the youngest prize winner ever – in the history of the competition. Read more >>
---
Much attention and mention is given Sir Andras Schiff's latest remarkable recording of both Brahms' piano concertos with the Orchestra of the Age of Enlightenment. Schiff's choice of instrument is a Blüthner grand piano built in Leipzig around 1859, the year in which the first D minor concerto was premiered. Schiff has changed foot in his views on period instruments and the recording can be seen as an ambitious attempt to scrutinize and fully bring out the true characteristics of Brahms' works. Read more >>
---
The Beethoven year 2020 was more than just a great anniversary. It also represented the final stage of a mega project started seven years earlier – the Mount Everest of all LvB 250 homage projects. We talk to Nikolas Sideris about how this gigantic and thought-provoking project turned out. Read more >>
---
There are few names more synonymous with the sound of cinema than Ennio Morricone. The cultural titan was so prolific that nobody can say for certain how many film scores he actually wrote, but we have talked to a man who has played and recorded all of Morricone's compositions for solo piano. Read more >>
---
The annual music exhibition Cremona Musica opened up again after its digital 2020 edition. A rich program utilizing the new worldwide digital reality to enhance the experience of the physical event. Clearly, the pandemic has not only led to thriving business for traditional instrument makers but also increased the music world's knowledge about technological solutions and its products. Read more >>
---
Pianist Susan Tomes' praised book "The Piano – A History in 100 Pieces", charts the development of the piano from the late eighteenth century to the present day. Tomes takes the reader with her on a personal journey through 100 pieces including solo works, chamber music, concertos, and jazz. Piano Street talked to Susan Tomes about her book. Read more >>
---
Whatever else the world may debate about Franz Liszt's life and work, one thing is generally conceded: he was the first modern pianist. Entitled "Liszt and the Keyboard", master musicologist Dr. Alan Walker gives us an exciting 47 minute journey describing Liszt being the root of modern piano playing. Read more >>
---
As a collaborating partner Piano Street is proud to present the fifth issue of The World of Piano Competitions, a magazine initiated by PIANIST Magazine (Netherlands and Germany) and its Editor-in-Chief Eric Schoones. Here we get a rich insight into the world of international piano competitions through the eyes of its producers and participants. Read more >>
---
Every December the world is overflooded with Christmas music in a multitude of forms. But what can pianists play besides traditional arrangements offered by every major music publisher?
Piano Street has gratefully received lovely contributions by noteworthy pianist/composers who have managed to take our beloved Christmas tunes a bit further in their own unique way by offering fine arrangements for pianists to practice and enjoy during the holidays. Read more >>
/nilsjohan