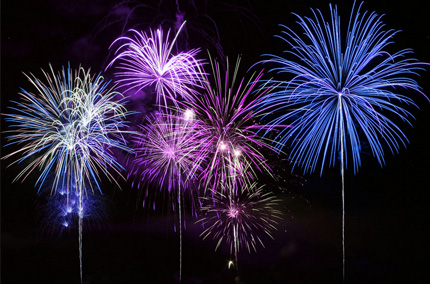 We wish you a Happy New Year with a list of highly recommended reading from Piano Street's Classical Piano Blog. These are the 10 most read, discussed or shared articles of 2015.
---
Hollywood Greats Explore the Piano

Grammy-winning pianist Gloria Cheng invited some of the most prominent film composers of today to write new music for solo piano. Alexandre Desplat and John Williams were a few of the composers who took the bait and have now contributed to the contemporary piano repertoire. Read more >>
---
Chopin is more popular than football – at least in Warsaw
More than 3 million people visit Warsaw each year. Of those, about 200,000 visit the museum dedicated to Poland's national music hero: Frédéric Chopin. Be a Chopin Tourist – take the 3 minute tour in the new museum! Read more >>
---
How to Prepare for a Piano Competition – an Interview with Mariam Batsashvili
Soon after the 10th International Franz Liszt Competition Utrecht, Piano Street's guest writer Alexander Buskermolen spoke to its most recent winner: the Georgian 21 year old pianist Mariam Batsashvili. The main theme for this interview with the first female winner of this particular competition in The Netherlands: how to prepare for a competition and what happens if you win? Mariam Batsashvili should know. Read more >>
---
Can We Play Like Mozart Did?
Classical piano pieces by such composers as Beethoven, Mozart and Chopin likely sounded much different when the masters first performed those works than they do today. Pianos themselves have changed considerably — but so, too, has technique. Read more >>
---
Behind the Scenes of the Piano Puzzler
So, what is a Piano Puzzler? On the air every week, Bruce Adolphe re-writes a familiar tune in the style of a classical composer. In this video we get behind the scenes and learn the core secrets behind the construction of a Puzzler. Read more >>
---
Pianist Daniil Trifonov in a fascinating profile by Christopher Nupen
A new double-DVD release contains two films by Christopher Nupen about the brilliant young pianist Daniil Trifonov: 'The Magics of Music' and 'The Castelfranco Veneto Recital'. Watch a clip from the film which has won two international prizes, Silver Medal at the New York Film and Television Festival and the Accolade Award. Together they give an intimate portrait of the artist both on and off the stage. Read more >>
---
250 New Piano Pieces for Beethoven Premiering in Bonn
As a part of the world teaming up for the great Beethoven anniversary celebration in 2020, German and Bonn based pianist Susanne Kessel has invited composers from all over the world to write a piano piece for Ludwig van Beethoven. Read more >>
---
Warsaw: The Most Influential Piano Competition Enters Its Grand Finale
Every five years the whole pianistic world moves to Warsaw and the International Chopin Piano Competition. Watch the 17th International Fryderyk Chopin Piano Competition and discover the piano stars of tomorrow. Read more >>
---
Why is Debussy's Clair de lune the most downloaded piece?
A challenge for both the intermediate pianist and the professional, Debussy's Clair de lune seems to contain specific qualities which both instrumentalists and listeners find attractive. The piece, which is a part of the composer's Suite Bergamasque, is the most downloaded piano score in Piano Street's sheet music library. Why? Read more >>
---
Classical Music Everywhere – Interview with Simone Dinnerstein
Simone Dinnerstein is trying to boost awareness and appreciation of classical music in both children and adults in places as different as New York City and Havana. See her introduce Bach's Inventions to a room full of schoolchildren and read about the new ablum celebrating the transatlantic link. Read more >>
/nilsjohan