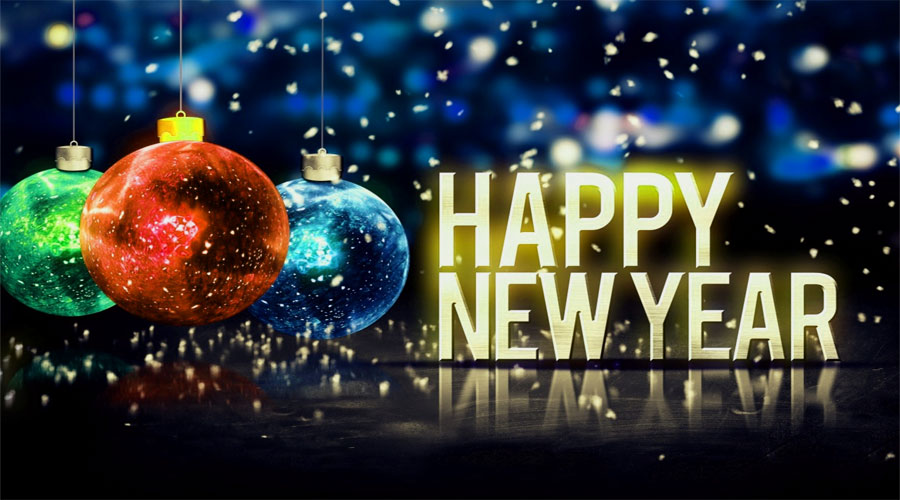 We wish you a Happy New Year with a list of recommended reading from Piano Street. These are the 15 most read, discussed or shared articles of 2020.
/The Piano Street Team
P.S. The top list is also published on our Facebook page. Feel free to share the list your piano playing friends!
---
Christina Kobb is a Norwegian pianist and researcher, specializing in Viennese fortepiano performance. Her research now focuses on practically reconstructing piano technique from the early romantic era. How did Schubert, Chopin and the other masters manage before the free-arm-technique became the norm? Read more >>
---
The current pandemic brings questions to the fore about how to eliminate the spread of infectious and harmful microorganisms in our teaching or practicing spaces. One of the most burning ones is what can be done to sanitize or disinfect piano keys without harming them. Read more >>
---
During Symphoniker Hamburg's Internet festival the world was fortunate to be able to enjoy Martha Argerich solo – something which is utterly sensational as the legend these days exclusively appear in concerts with orchestras and in chamber music collaborations. Read more >>
---
What you have been wondering and perhaps worrying about for many years is suddenly upon you. The question was if online piano lesson are worth it and if so, how to get started? Now there is no more time to ponder, this week you will be teaching all your piano students online! Read more >>
---
As a collaborating partner Piano Street is proud to present the third issue of The World of Piano Competitions, a new magazine initiated by PIANIST Magazine (Netherlands and Germany) and its Editor-in-Chief Eric Schoones. Here we get a rich insight into the world of international piano competitions through the eyes of its producers and participants. Read more >>
---
A classic viral piano piece, "Dusting the Piano" has finally got a follow-up. While Dusting the Piano should be managable for players of ABRSM grade 1 and suitable for performances during less critical times, the new Coronavirus Etude is more complex (around ABRSM grade 5) and aimed to be more effective against viruses. Read more >>
---
Iranian pianist Ramin Bahrami is considered one of today's most interesting interpreters of Johann Sebastian Bach's music. A regular performer at Cremona Musica, Bahrami and flutist Massimo Mercelli presented works from their latest CD, "Bach Sanssouci", on the Decca label. Piano Street's Patrick Jovell was happy to get the chance to talk to the inspirational performer. Read more >>
---
In a bid to raise awareness of all musicians who have been silenced by the coronavirus pandemic, finding themselves suddenly out of work, pianist Igor Levit performed Erik Satie's piano piece Vexations in a 15-hour long virtual performance on May 30. Read more >>
---
While the 18th Chopin Competition in Warsaw is postponed until 2021, the Chopin Institute will not leave the piano world lot-less. Beginning October 1st the Institute will celebrate Chopin's music and pianism through a series of piano masters' recitals and chamber concerts by a wonderful lineup of some of the most outstanding pianists of the previous editions of the competition. Read more >>
---
Yamaha's ongoing project to develop a piano playing Artificial Intelligence system has been dubbed "Dear Glenn", as a tribute to Glenn Gould. The project is "inspired by his unique creative style and launched to explore the future of music through the use of artificial intelligence." Read more >>
---
Keith Jarrett, one of the greatest musicians and profilistic pianists of our time, has recently announced that he will no longer be able to hold up his career as a performer. Now 75, he suffered a pair of draining strokes two years ago that left his left side paralyzed and resulting in an unability to play the piano. The recently released "Budapest Concert" – a return to his grandparents' native country Hungary – is likely one of Jarrett's final recorded public solo piano recitals. Read more >>
---
The latest addition to our already vast piano sheet music library almost doubles the number of pieces by Franz Liszt. Last week, we added 193 pieces by this multifaceted composer, taking a significant step towards our goal of publishing a complete library of the classical piano repertoire. Our Liszt section is now nearly complete, but more will follow – with this extremely productive and hard-working composer-pianist it's hard to know where to stop! Read more >>
---
We've spent the months leading up to Beethoven's birthday preparing a number of his scores that have been missing from our sheet music library. As part of this week's celebrations, we're happy to announce that our Beethoven section – comprising 130 works – is now complete! Read more >>
---
In this interview with Konstantin Scherbakov, the phenomenal performer shares his experiences derived from a lifelong relationship with the composer, on stage, in the recording studio and as an influential tutor. In this first part of the interview we get to learn about Scherbakov's year of celebration and complete sonatas recording project. Read more >>
---
Piano Day is an annual worldwide event which takes place on the 88th day of the year, honouring the 88 keys on a modern standard piano. Piano Day 2020 welcomes every piano lover to join the festivities. Read more >>
/nilsjohan