Chopin and His Europe – New Combinations and Discoveries in Warsaw
For the nineteenth time Warsaw invited the world to the annual festival "Chopin and His Europe". Altogether, soloists, world-famous orchestras and ensembles were giving as many as 23 concerts.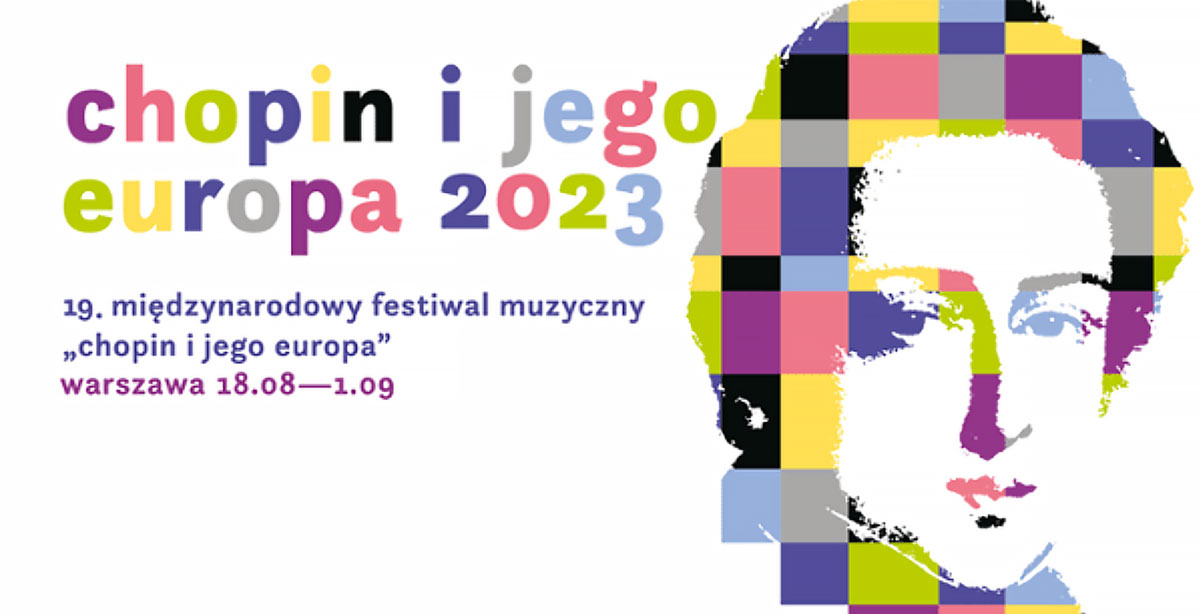 Brilliant historical as well as contemporary performances were given by excellent but also controversial pianists: Ivo Pogorelic, Kevin Chen, Bruce Liu, Dang Thai Son, Piotr Anderszewski, Vadym Kholodenko, Kate Liu, Eric Lu, Alexei Lubimov, Lukas Geniušas, Lukáš Vondráček, Yulianna Avdeeva, Jonathan Plowright and Aleksandra Swigut. Some of the artists also appeared in concerts on period instruments. Or what about Chopin's second piano concerto in a version for guitar and orchestra?
Piano Street's Recommended Concert Picks
Many of the festival's concerts are available to watch on the Chopin Institute's YouTube channel. Here is a selection of recommended listening.
A Liszt and Chopin Recital
On a very short notice eighteen year old Kevin Chen stood in for an indisposed Benjamin Grosvenor. Chen had three days to prepare for this. Such undertakings should be noticed and Chen did an uplifting and impressive performance with works by Liszt: Années de pèlerinage, Second year, Sonetto 104 del Petrarca, S. 161 no. 5, and Chopin: Ballade in F-minor, Op. 52, 12 Etudes Op. 25.
---
Through Chopin's Ears
Winner of the 1st International Chopin Competition on Period Instruments, Thomasz Ritter gave us a chance to hear a Pleyel from 1848. A varied program starting off with Chopin's 25th Prelude Op. 45, a piece the composer was very satisfied with. We might hear Chopin's ideas through the modulations and sonorities on an instrument of the master's choice. The program offered the audience to hear works by composers Chopin cherished. We know he played Bach on a daily basis, but did you know that he introduced Schubert to the Parisian audience? We also know that this composer's German Dances inspired Chopin on his rich Mazurka explorations. Mozart, Beethoven and Schubert Sonatas can be heard along with Bach/Brahms Chaconne and Chopin's Third Ballade.
---
A Romantic Sounds Marvel
Russian pianist, fortepianist and harpsichordist Alexei Lubimov is a top name among Russian period instrument protagonists. He offered a whole evening on Brahms' and Chopin's music on an Ehrbar grand piano from 1878. The amazing timbres of Brahms' late Intermezzi reaches a new dimension of colours when performed in such a manner with the pianist's vast knowledge of sound and architecture. A student of Neuhaus, Lubimovs concert is a treat to any pianist interested in this repertoire even on a modern piano. Program: Brahms: Two Rhapsodies, Op. 79, Seven Fantasies, Op. 116, Six Pieces for Piano, Op. 118, Three Intermezzi, Op. 117, Chopin: Barcarolle in F sharp major, Op. 60
---
A Teacher and Student Setup
Teacher and student Dang Thai Son and Bruce Liu with London Mozart Players gave a delightful performance of Mozart's Concerto for two pianos in E-flat major. Originally a concerto written for himself and his sister Nannerl, the work evidently was performed in concert with Mozart and his student. A happy, playful and energetic piece making the most of two pianos competing and sharing in conversation. Son and Liu generously provided two encores; Chopin Variations in D major and Brahms' Waltz No. 15 in A-major. Playfulness was also delivered by Lukas Geniusas in Haydn's G-major Concerto and the rhetoric closeness between "Papa Haydn" and his student and friend Mozart is both clear and obvious.
---
Grieg's A-minor in its Premiere Dress
The ever popular Grieg Concerto was offered by Aleksandra Swigut with (OH!) Orchestra on a period instrument dated mid-19th century. It was striking realizing that one never really has listened to this concerto premiered in 1869 (with Neupert on A. Rubinstein's lent grand piano) on an instrument from that era. Our ears are filled with modern grand pianos' sounds and timbres. The performance could therefor offer a hint of how it actually sounded on its premiere in Copenhagen. On that same concert we can also enjoy Mozart's 21st Piano Concerto (aka "Elvira Madigan") in a fine performance by Pedro López Salas.
---
A Surprising Transcription
Jerzy Koenig has made many transcriptions of Chopin's music for guitar. The festival highlights a version with guitarist Mateusz Kowalski performing Chopin's Piano Concerto No. 2 in F-minor for guitar with (OH!) Orchestra. You probably never heard this before.
---
An extensive festival program
In accordance with its title, the festival showcases Fryderyk Chopin's œuvre in the context of 'his' Europe, understood in four perspectives: Europe contemporary to him, pre-Chopin Europe, Europe after the great master's death and, finally, the Europe of our time. For this reason, aside from works by Chopin himself, the repertoire played at the Festival also includes the music that inspired him, works by composers prior to and younger than him, and the reception of Chopin's œuvre in music contemporary to us.
Contemporary and historical instruments
The world of authentic sound and 'historically informed' musical interpretation is encouraged and promoted by The Chopin Institute, not least by its international Chopin competition for period instruments (taking place this fall). Thus historical performances was brought to us this year by pianists: Tomasz Ritter, Aleksandra Świgut, Vadym Kholodenko and Alexei Lubimov.
Read the full festival program here >>